Photography gloves Vallerret Ipsoot
Winter photography is often very demanding due to harsh conditions. This year's winter was a proper one, in terms of snow and very cold temperatures. I guess everybody had to enjoy it one way or another. I was looking for a pair of photography good gloves since autumn. Normally, I wore ski gloves when photographing in previous years. As you probably guessed it was not very comfortable, putting the gloves on and off, especially on a windy freezing day. I also tried combination with merino liner gloves but still, not ideal.
I had an opportunity to try photography gloves from Norwegian company Vallerret. They specialize just in photography gloves. All their gloves allow you to flip the tip for thumb and index finger, apart from mitt gloves, of course. The tips are being hold by magnets inside, hence the open finger tips stay secured in the place. Their range of gloves will surely cover everybody's needs.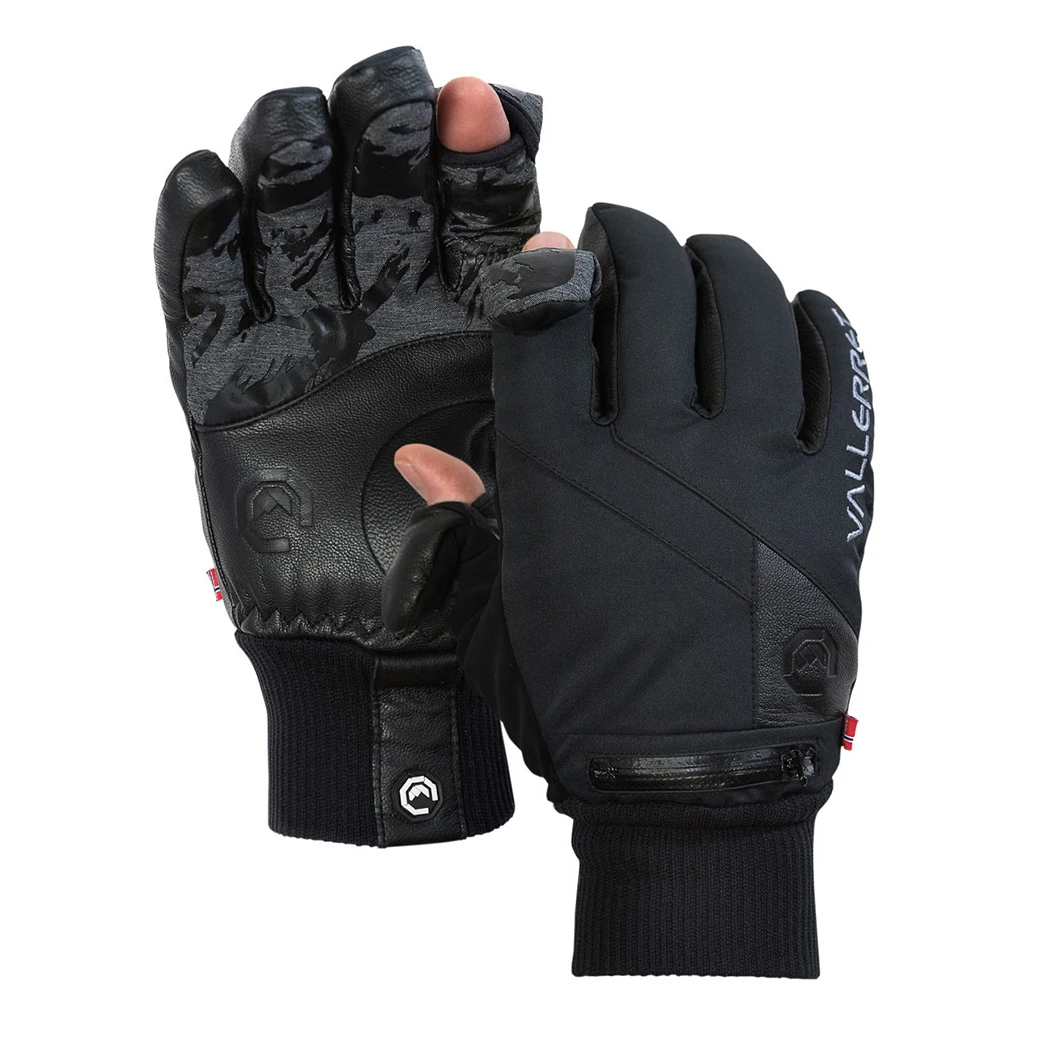 All communication I had with Vallerret support was perfect. First, we discussed which model I should choose for my needs, later also the size. I went for the warmest finger gloves, Ipsoot in size L. The package arrived in about a week and the gloves were exactly as advertised. Very nice and quality materials. Unfortunately, the size was a bit too small for my fingers. Of course, I used the Size Guide before ordering but my palm is long. As already mentioned, the communication with their support was great so I promptly received the size bigger gloves. Now the space for my fingers was sufficient and there was still space in case I needed to use merino liner. My palms are generally longer than usual, so if I would prefer if the overall length was a bit longer.
The gloves are properly made, part of the palm is from leather, the rest covered with small parts of rubber for a perfect grip. There is a small pocket on the top side of each glove, covered with a waterproof zipper. The left one contains a metal hexagon, the Vallerret logo, on a string. It can be used to screw on/off the quick release plate. You can easily slip in a memory card. It's a nice touch but personally I did not use the pockets.
I could not wait for the proper winter to come and get out to test the gloves. Controlling the camera and all the equipment was comfortable. Of course, I had to try to flip the tips of the fingers but most of the time I did not need to as I had no problem to do everything I need in the full gloves. I did not expect that! Despite the thickness of the insulation, I can comfortably use my tripod, change the lenses and even set all the camera settings. For the reference, I used the gloves with Canon EOS R5, 5D Mark IV and 80D, with lenses from wide to the long ones, including teleconverters.
The Ipsoot gloves protected my hands in various conditions, in snow blizzard, severe frosts under -20C, mixed showers and also those cold and damp days. I used the merino liner in the coldest conditions and as previously mentioned, they did fit just fine. Material on top of the gloves is waterproof, so snow or rain was no problem, the grip is very fine and sure thanks to leather and rubber pieces on the palm side. I surely did have tough times but there was no visible wear or tear. These are the best photography gloves I had to date and I can only recommend them.
In case you need to protect your hands in even tougher conditions, Valleret has you covered and you can go for mitt gloves.
How do you protect your hands during winter season?
Head over to www.photographygloves.com to explore their range of photography gloves.