Canon R5/R6, new gear testing impressions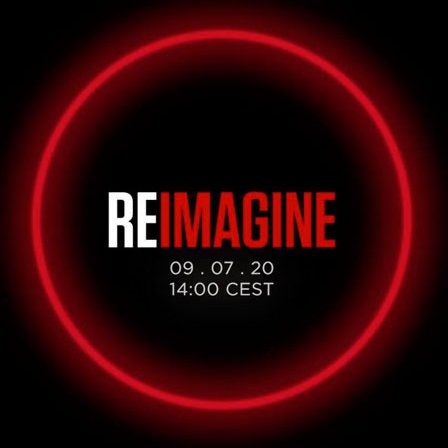 On 9.7.2020 Canon finally announced the long time awaited new mirrorless cameras, R5 and R6. Also announced were the new lens with fixed focus length, 600 and 800mm, 100-500 L, extenders and battery grips. I had the opportunity to test all the mentioned gear during several weeks before the press release. Below you will find my subjective opinion of all of them. All photos were taken with preproduction units.
I won't list any kind of list with parameters, you can find them on the Canon website or in detailed reviews. I would like to sum up my findings and impressions, compare them with gear I had been using previously, i.e. EOS 80D/90D, EOS 5D Mark IV or EOS 1D X Mark III. I can also compare them with mirrorless cameras of Canon competitors, such as Sony Alpha A7 III and Alpha A7R IV, Olympus OM-D E-M1 Mark II and OM-D E-M1X.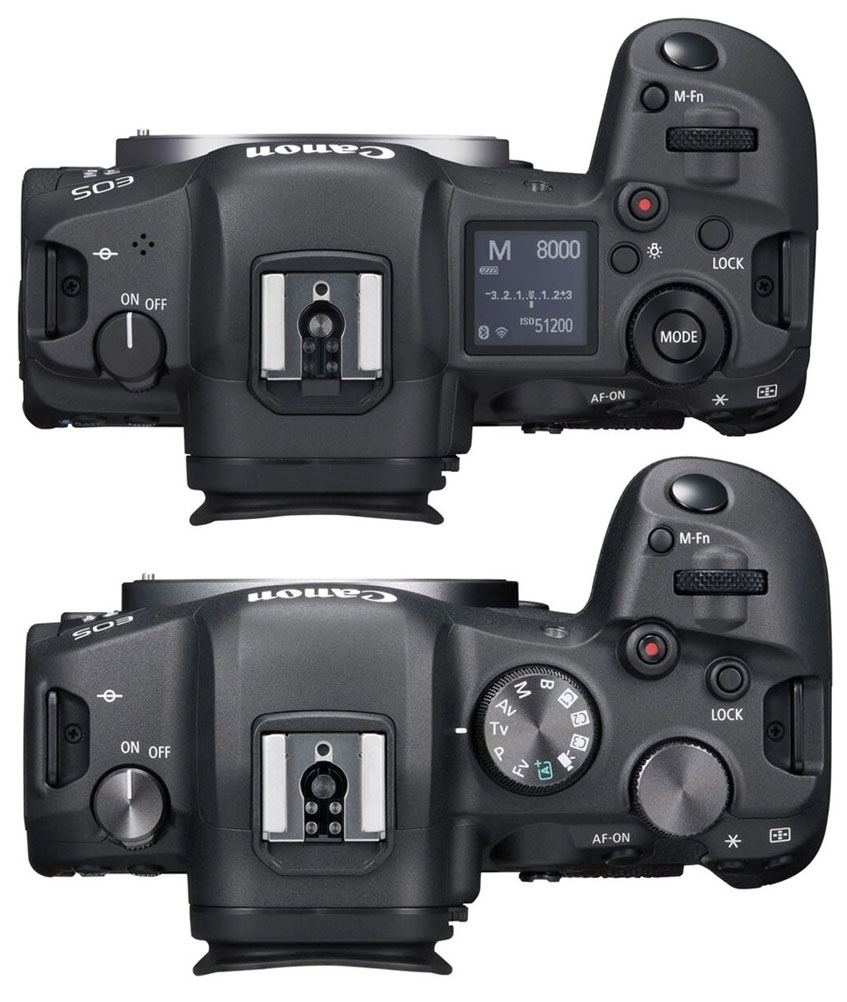 The first time I put my hand on the new mirrorless camera (R5/R6) it felt like "home". Both R5 and R6 are successors of their respective DSLRs in the line-up, that covers body ergonomic and great grip. Some of the controls were modified, for the better I believe, others are where I would expect them. Bodies of the two cameras are almost identical. The most visible differences between R5 and R6 can be found when looking at them from the top. R5 has a status display and a mode selector with MODE button. R6 does not have the top display, just the usual mode selector. Both bodies come with a fully tilting screen, as found on 80D/90D for example.
I continued to be very nice surprised after turning the camera on. Looking into the EVF pleases my eye. As the R5 is the higher model there is no surprise that it has more megapixels, not just the sensor 45 vs 20 (R5 vs R6), but also the screen and the viewfinder. It's a 0.5" viewfinder with 5.69mpx vs 3.69mpx, 3.15" and 2.1 million dots vs 3.0" and 1.62 million dots for the tilting screen. You can easily tell the difference when you put both cameras side by side, otherwise you'll be pretty happy with each of them. There's no revolution in terms of the menu, it stays the same, easy to navigate and use. Thanks to that, changing settings is easy and fast. Of course, there are some new relevant items added, such as stabilization. You can connect the new battery grip for even a better and more comfortable camera control, when using the camera in portrait mode. Both bodies have two slots for memory cards, R5 takes CFExpress and SD, R6 has two SD card slots.
Next I'm getting to photographing itself. Yes, both R5 and R6 have Eye-AF, and you can select human or animal priority. I was happy how the AF system performed during my time with both cameras. I really appreciated it when photographing fast moving animals, birds, dogs, cats, foxes, badgers and other animals. However, I was not so successful with butterflies. The camera focused on the ornaments on their wings. To my surprise, Eye-AF was working when photographing bees. Repeatedly. Autofocus covers 100% of the sensor area. One of the earliest information about R5 was that it shoots 8K video. Unfortunately, I am a not videographer, hence I did not test the video.
Both R5 and R6 have the same parameters for shutter speed. They can do 12 fps with mechanical shutter and 20 fps with electronic one. I put the cameras through their paces during photographing animals. The electronic shutter is completely silent, which is great for wildlife photography, classic music concerts, etc. Thanks to the sufficient buffer size and fps we're talking about parameters of professional DSLRs from 1D lineup.
As mentioned above, Canon did not change controls from previous generations, they did not experiment with things like touch-bar and used proven controls including joystick. Both cameras are well balanced, they fit well into my hand and are easy to control. I did not have to think where to find any function or setting, no need to learn anything new. Yes, some of the buttons were moved, e.g. compared to 5D Mark IV, but I would say that it was made with Canon logic. You'll get up to speed in no time and controlling the camera looking into EVF.
One of the main newly introduced technologies is the In-Body-Image-Stabilization (IBIS). It was included in both R5 and R6. It works really well with not just the RF lens, but also with EF/EF-S ones. I really had fun using these older lenses with the adapter. Everything worked just as expected, including fast reliable focusing and stabilization. Just FYI, I used the following older EF/EF-S lenses: EF 300 mm f/2,8 L IS II USM, EF 100 mm f/2,8 L Macro IS USM, EF 70-300 mm f/4,0-5,6 L IS USM , EF-S 17-55 mm f/2,8 IS USM, Canon EF 50 mm f/1,8 STM. Fun fact, I also used EF CINEMA CN-E85mm T1,3 L F and the cameras were able to recognize objects, head or eyes.
I was shooting both JPGs and RAWs because a) I wanted to see camera JPG output but also b) the RAW convertor was not available up until few days before the press release. There was no bad surprise using both JPG and RAW, even with higher ISO values. It will sound as a cliché but I did not expect anything but the best. The colours, details, shadows and the dynamic range is a high level as we are used from Canon. Of course, I also tested 10-bit HEIF and Dual Pixel RAW. There's a clever function to change the scene lighting in camera when using Dual Pixel RAW. Not just me, also professional sport photographers seemed to like it when I spoke with them during the event. They are usually required to submit photos with very little delay, there's no time for editing on a computer.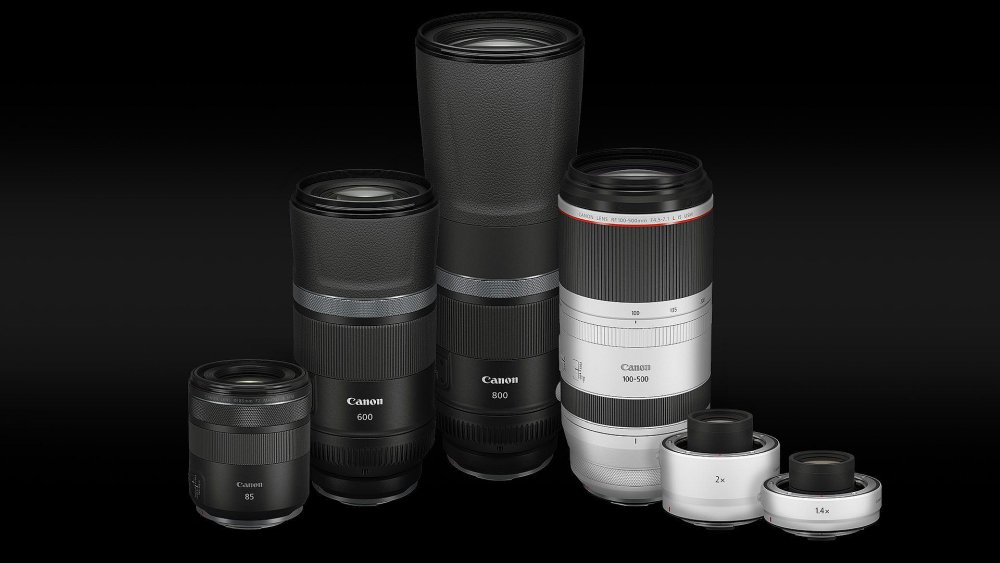 I really had a great time photographing with both cameras. There was just one let-down, the battery life. The new models come with the new LP-E6NH battery, which is backward compatible. You can use the charger you might have for your current camera or even use its batteries. However the battery life in R5/R6 is significantly lower than using any DSLR. It's no surprise as there are two screens and IBIS to be power supplied.
Also, let's briefly mention the new lenses. There are two fixed focal length lenses, 600 and 800mm. These black tubes are quite compact and offer an interesting reach. Yes, you might have already heard about their aperture, it's F11. I was a bit skeptical at first but it's not so bad in the real life. The cameras focus reliably, even with Eye-AF. It's a bit worse when there's less light but nothing serious. I also tried them with 1.4x and 2x extenders. The multiplied focal length is very interesting, yet the aperture jumps up to F22. The image quality worsens but I believe these well-priced lenses will find their customers.
Last but not the least, I have to mention Canon RF 100-500mm f/4,5-7,1 L IS USM. Amazing lens! I felt in love straight away. I used RF 24-105mm f/4 IS USM for wider shots and they are a great combo with the new 100-500. Some might be slightly discouraged with F7,1 on the long end but I had no issue with that. The lens focuses, not sure about the specs, I assume at about 1.5m when fully extended on 500mm. I could almost use it as a macro lens when photographing butterflies. As it's a white L-lens it's well protected against dust and moisture. I can easily imagine having this one in my bag. No need to mention the beautiful image quality and bokeh.
All in all, I am truly amazed by both new cameras and lenses, namely RF 100-500 L IS USM. I was asked about mirrorless cameras, in a recent interview for the Foto Video magazine. My reply was that I am not very impressed yet. That changed however with the new R5 and R6. The Canon gear exceeded my expectations and currently ticks almost all the boxes for my perfect camera.